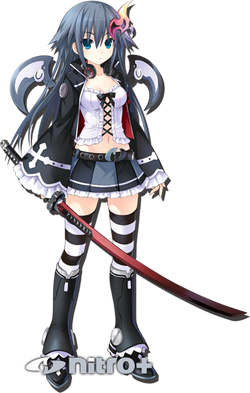 The Urban City native would find herself entering the place of Desierto as she travel across the lands of Pandora in order to collect contacts and earn some cold hard cash. Ramos would leave her pet at home in order to watch over home. "Finally arrived at this god forsaken hellhole. The scum here should fetch me a quite bit of coins. I need something to drink." The young woman knew of the bad reputation the place had and she could care less. She wasn't a saint herself. Just a bounty hunter living her life to the fullest. Good, Evil. None of that matter to her.
Ramos would have her arms folded across her chest as she wander around the place looking for something to do. Her sword named
Red Label
was strapped to her back just in case she ran into trouble. Still the life of a mercenary was a lonely one and Ramos had to admit that she could use some company. Maybe she could find some friends or maybe something even greater during her stay at Desierto.
Last edited by Ramos on Mon Apr 18, 2016 1:56 pm; edited 1 time in total