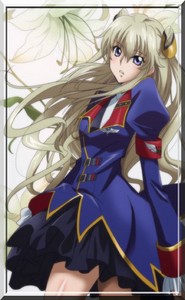 Name:
Leila Andersson
Nickname:
N/A
Gender:
Female
Race:
Nova Spirit
Age:
19
Birthday:
August 3rd
Sexuality:
Demisexual
Unique Characteristics:
A spirit crafted of space, Leila was born of a supernova mere galaxies away, the ending of a star caused by the God of Space. She once held a celestial form, one dark and without a solid shape. However, upon falling to earth her body took the form of the first thing she saw: a human being. Starting as a mere baby, she was raised and treated as a human, magic to be blamed for her   special perks, bleeding a dark violet, and change in eye color in response to different emotions.
Personality:
Leila being raised as a human is unaware of what her true nature is. Even so, she is incredibly intelligent. She excelled in all studies as well as her magic training from a young age. Due to her parents both working in law enforcement, Leila was also taught to be a law abiding mage who was to only use her magic for lawful things. Ever since childhood, Leila could be found outside talking to the sky as if someone was there. Because of that, she was considered to be a oddball by many.
Leila is very friendly and outgoing. Wherever she goes, she always enjoys learning new things. She tries to get all the knowledge she can from every experience she goes through. One of the ways she tries to learn is through her love of books, she can normally be found in a bookstore or library reading through a large stack of books on various subjects.
She is very mature and dignified person, though sometimes she can be a bit immature. She hates admitting she's done wrong and hates loosing in anything. This usually results in Leila pouting for a bit.
On one hand, Leila's a very bluntly honest person, she doesn't sugarcoat and she's very direct, never beating around the bush. On the other hand, when it comes to matters of the heart, she can't ever be honest with her feelings for someone else. This often makes her words contradict her actions and vice versa. When someone points it out, she will usually lash out in embarrassed anger. Even though she's never honest about liking someone, Leila tends to get jealous very easily if the person she likes gets intimately close to another.
Leila has quite the temper on her, she can't stand those who act without tact or those who have no manners. These are some of the easiest ways to incur her anger. She's a very protective person when it comes to friends and family, if someone was to hurt someone she cared for, they'd have to deal with her.
As for Leila's fighting style, she's the type to always get the first strike unless she feels it isn't a good move to make. She tries to go for her enemies weaknesses whether it be a mental weakness or a physical one, matters not. She will never cross a line if she can avoid it. She feels fights should be fought with honor. However, if someone she cares for is involved and being put in danger, she will show no mercy to her opponents.
Likes:
-Books
-Learning new things
-Stars
Dislikes:
-People with no honor
-Tactless People
-People with no respect
Motivations:
-Friends
-Family
-Gaining Knowledge
Fears/Disgusts:
-Premature Death
-Dead things
-Bugs
Eyes:
Blue(Change colors depending on her emotions)
Hair:
Light Blonde
Height:
5'6"
Weight:
125 lbs
Complexion:
fair
Last edited by Leila Andersson on Mon Sep 12, 2016 3:47 pm; edited 2 times in total