Alright so we may create....
I'm giving a large amount of description so Kaseki and others who have no idea what RWBY is can get the general idea
1.
Beacon Academy:
Beacon Academy is a prestigious combat academy located in the Kingdom of Vale, on of the four kingdoms of Remnant. This academy is for students that wish to fulfill their dreams of becoming hunters and bring peace to the world. Due to their prestigious backgrounds, the have limited openings. Thus, it only giving those students that deem themselves worthy by passing their rigorous enterance exams a pass into the academy although some exceptions may be done. Students wishing to make a place for themselves in Beacon Academy may choose to apply at Signal Academy to perfect their skills and gain a greater chance of passing the exams although it is not entirely neccessary to do so.
Logo:
2.
Patch:
This island is just west of Vale where the Signal Academy is located. It contains Beowolves yet it is uncertain if any other species of Grimms reside here.
3.
Forever Falls:
Forever Falls is alocation full of red-leaved trees with red dust that cloak the area in a red tint. These trees contain a red sap that perl the interest of many. If you make your way through the forest's low point, you will see the railway tracks of where a large train travels. The Grimm species, Rapier Wasps and Ursa Major, resides here.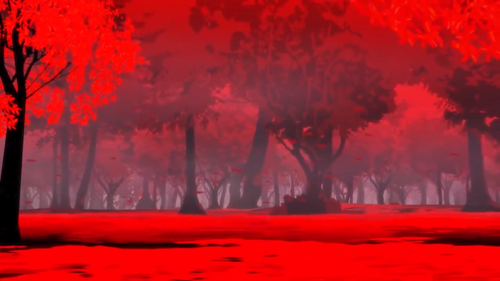 Grimm Species:
1.
Last edited by PhoenixRises101 on Wed Nov 26, 2014 2:06 pm; edited 2 times in total