My name - not my legal name of course, though it might as well be - is Ruba
short for Rubastax, but that's not important
Akaso, and I am a writer.
Not the kind of writer that writes big, fancy novels mind you, I'm the kind of writer that writes short stories set in a consistent mythos - a mythos specifically designed so fit within most communities similar to this one, as I'm also an avid roleplayer, as you can likely tell by the fact all of the art I so far posted can't be backward searched to anywhere other than the artist I requested or commissioned it from, and myself.
Now, for the in-character inroduction.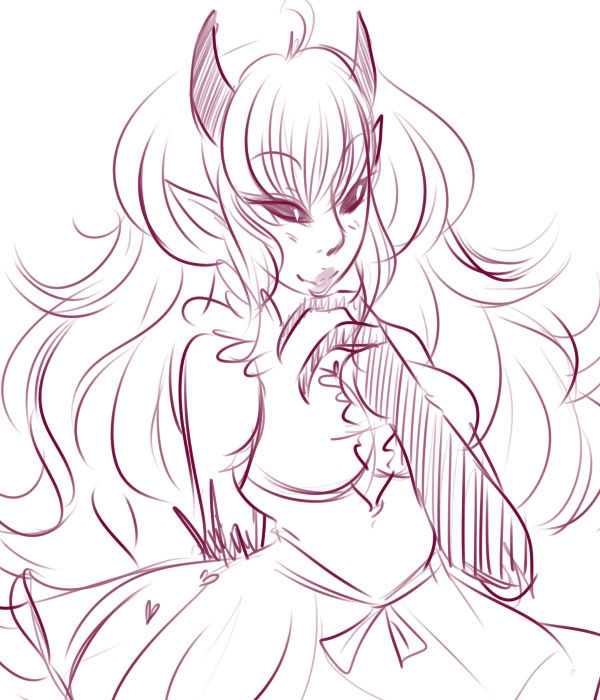 Yo. Name's Ruba Akaso, and you're sorta standing between me and my absolutely crucial fourth daily coffee. Lady? Oh, I'm happy you think I'm passable, but I ain't no lady. Then again, I ain't a sir either, so call me whatever pronoun you want, you won't trigger any meme war flashbacks.
sip
Hm? Am I a succubus or an incubus? Oh, I'm no demon either. It's all just Mechafract - nanomashines, son, 'cept these little bastards are arcanotech. The same sorta tech ol' Nithor used to put a bitch leash on Satan. Stop by one of my body modification clinics, they're everywhere nowadays. We can sort out those nasty genetic defects you probably have, maybe give you a nice set of horns like I have, whaddya say?